In interview for the BBC Radio 4 programme Today in 2009 Chris Rea said he wrote "Driving Home for Christmas" many years before its first recording; this was in 1978, and Rea needed to get home to Middlesbrough from Abbey Road Studios in London. His wife had come down to drive him home in her Austin Mini to save money because it was cheaper to drive than travel by train. The inspiration for the song came as they were getting stuck in heavy traffic, while the snow was falling. He started looking at the other drivers, who "all looked so miserable. Jokingly, I started singing: "We're driving home for Christmas …"
(From Wikipedia)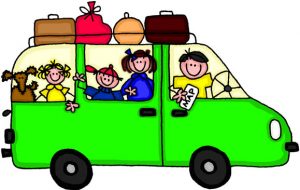 Most of us travel at some stage over the festive period, and sharing the road with what can feel like the entire population can be stressful, as Chris Rea discovered.
So, here are some tips to help make your journey less stressful.
Plan your journey before you set off. Having a full understanding of your route allows the drive to be smoother and also lets you know where you can take breaks. If you're too tired to drive then delay your journey. And if you begin to feel tired on the way, then take a rest break. A coffee and a 20-minute stop are the bare minimum to help you stay alert. In any case, your journey should be planned with breaks every 2 hours. It's not a good idea to rely on caffeine or energy drinks alone. Caffeine based products are a temporary fix that will only allow you to stay awake for a short period of time.
Check the weather forecast. The weather, especially British weather, can be unpredictable in winter. Relying on the roads being gritted can sometimes prove to be a disappointment but main routes do tend to be treated first, so stick to them. Don't forget to check for weather or traffic-related updates so you can allow more time to travel.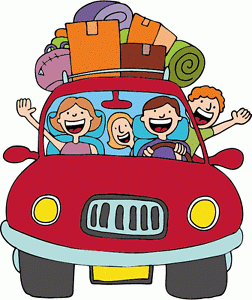 Packing the car can leave you fraught. Make a check list of everything you need and try to ensure there are no loose parcels that could turn into missiles in the event of having to brake in an emergency. Leave all your presents and electrical items out of sight. Don't give the thieves something to be happy about this season! Carry an emergency pack with some food and drink, a fully charged mobile and basic tools such as an ice scraper, shovel and a high-visibility jacket.
Try and avoid setting off at peak times which includes early afternoon on Christmas Eve as this is when many motorists will start their journey. With Christmas Eve falling on a Monday this year, you might be able to travel on a different day. But remember, there's a chance some filling stations will be closed over the Christmas period. Make sure you have all the fuel you need for a long journey plus a bit more in case you get held up. Top up all key fluids and check tyres, wipers and lights well before you set off.
One final thought: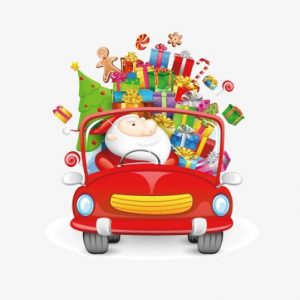 If the festive party went on into the early hours of the day of travel, then make sure you are not over the limit 'the morning after'. Don't risk it! As a rough guide it takes the body one hour to rid itself of one unit of alcohol (a strong pint of lager or 250ml glass of wine may contain 3 units each). And the clock starts from when you finish drinking, not when you start!
If you can remember what you had, you can always get a rough calculation by CLICKING HERE but it should only be used as a guide.
It's better to ask someone else to drive or take public transport as opposed to putting yours and other lives at risk by being on the road.
Please let the world know: